COVID-19: COronaVIrus Disease appeared at the end of 2019.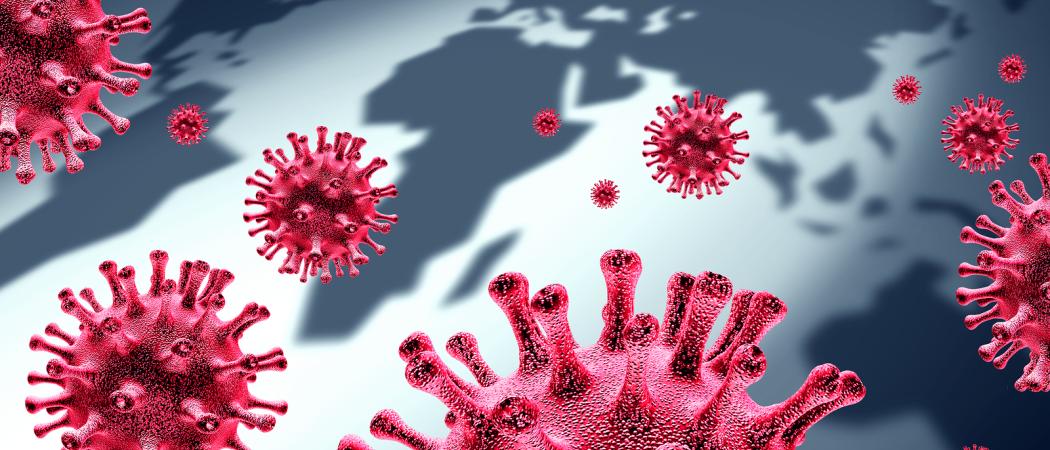 At the end of 2019, we thought things were about to change. We knew something big was about to happen, that there would be some novel problem or challenge. However, we thought it would come in a different form: a U.S. constitutional crisis triggered by an impeached president, perhaps an economic meltdown due to the empty economic growth since the 2008 financial crisis, maybe fallout from Brexit or the growing trade tensions between China and the west, or even accelerating global climate change with its portents of floods and fires.
But a global pandemic originating from a wet market in provincial China? Who knew?
Cases were merely trickling into the western world through February and early March of 2020 until suddenly they weren't. Suddenly, it was a torrent. Suddenly, in the blink of an eye everything changed. The world curled itself up into the fetal position and shut down into a state we've never seen before: sporting events canceled, schools and daycares closed, international travel banned, and workplaces closed.
Our health authorities had a clear and simple message: Stay at least 2 meters from people outside of your immediate family, go out only for necessities, and when you come home, wash your hands.
We formed carefully spaced line-ups to get into grocery stores, where some people strangely stock-piled toilet paper and bought out the butcher section. Cleaning products and hand-sanitizer became rare finds.
Those first days and weeks, we walked through our neighborhoods that had become ghost towns, shaking our heads sadly as we remembered playing in the park, going to our favorite restaurants, meeting up with friends for coffee or a drink after ending the day's work at the office.
We sadly couldn't visit our elderly parents, trapped in their senior homes which often became death traps. The virus tore through those places with the lowest-paid workers and the most fragile elders of our society.
We mostly ate at home, quickly growing tired of our own cooking but feeling more comfortable with burnt lasagna than risking delivered chinese food. Dining-in on delivered restaurant food became a bit of a luxury, mixed with an adrenaline rush of risky adventure.
We developed a new vocabulary: "physical-distancing", "flattening-the-curve", "covidiots"…
Eventually, most of us grew more accustomed to the "new normal". We watched health authorities give live updates, and they became our new superstars. We read about epidemiology and trusted science. We learned how to wash our hands like surgeons.
We treasured our daily walks around the block, if we were lucky enough to live in an area that was not completely locked down.
If our cooking wasn't the greatest, we learned to bake. Along with the toilet-paper and hand-sanitizer, the store shelves were bared of flour. Some of us were lucky to have extra time to focus on long neglected hobbies, or get more exercise, or read more books, or…
We became substitute teachers and learning assistants to our children who all at once became homeschooled or online learners. We marveled at the patience and commitment it takes, realizing that regular teachers do this each and every day, even when not standing in front of their students.
We watched the skies clear for the first time in several industrial areas of China and India. Wildlife came roaring, waddling, slithering back into our towns now quietened by a lack of rush-hour traffic, tourists, and human activity.
Sometimes it was stressful. Many of us lost long-held jobs and those part-time gigs that had become so pervasive in our economy over the last couple decades. We noticed how fragile our complex economic structures were. We realized that teaching children and taking care of the sick and elderly was harder than we thought. We admired those who went to work to staff the deli-counter at the grocery store and collected our trash at the end of our driveways, where our cars now just sat idle. We wondered why the people in those tough jobs had been paid so poorly.
If we were lucky, we lived in a place where government took quick and firm action, and helped us cope, while we shook our heads and wondered about other jurisdictions that seemed to think that there was a trade-off to be made between their economies and the well-being of their tax-payers.
But we certainly all saw how strong our local communities still were. Even from a distance we learned to show support and appreciation for care workers and for each other. We remembered what our society could be in trying times. What we could be…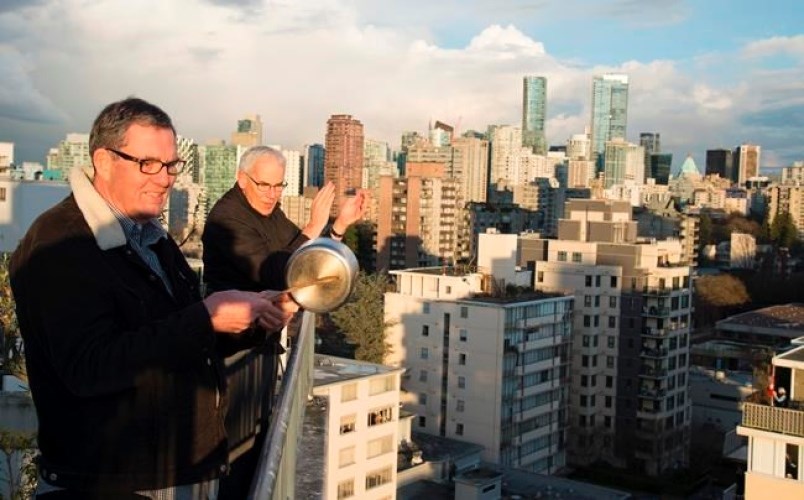 Many of us began to question, "When are things going to get back to normal?"
Others asked, "Why do things need to get back to 'normal'?"